Whether you need professional roofers for new construction or you are focused on repairing existing roof issues and preventing new ones from forming, Ropa Roofing has your solution.
Silicone roof coatings are the only 100% waterproof roof covering that will withstand permanent ponding water. This type of roof covering is an excellent substitution to other traditional types of roofing both for your pocket and your roof's lifespan. Our coating of choice:
Gaco
. 
PROS:
A coating is considered maintenance and requires no permit, it is 
a 100% tax write off since it's maintenance and not a re-roof. This type of roofing gives better warranties than a new roof would, reflects heat to reduce energy costs and has even more tax credits due to its energy star rating. In addition, with this roofing, there are no tear offs that would inhibit or deter business hours. This roofing type is one we highly recommend and promote the most because of its effectiveness to withstand weather and promote the lifetime of your roof.


EPDM (ethylene propylene diene terpolymer) is an extremely durable synthetic rubber roofing membrane and is widely used in low-slope buildings in the United States and worldwide. EPDM does not deteriorate and if maintained properly will keep your property's roof safe for a very long time. 
PROS:
EPDM holds up to UV rays extremely well. It comes in both black and white to help with your climate goals indoors (White for more reflective coating and black to attract more heat). Traditional ballasted EPDM systems offer superior energy performance, and by increasing underlying insulation, you can achieve an even higher R-value (the capacity of an insulating material to resist heat flow. The higher the R-value, the greater the insulating power)

Roofing Types to Get Away From
TPO roofing (Thermoplastic Polyolefin) is a single-ply reflective roofing membrane made from polyprophylene and ethylene-propylene rubber polymerized together.  It is typically installed in a fully adhered or mechanically attached system, allowing the white membrane to remain exposed throughout the life of the roof. 

PVC  roofing is one kind of single ply roofing, which means it consists of one layer manufactured in a factory. A PVC roofing membrane is made of thick, flexible UV-resistant thermoplastic material; it may also contain polyester or fiberglass, resins, pigments, plasticizers and other chemicals.
PROS:
Both of these roofing types are durable, energy effecient, and very wind resistant due to their weldable seams. One of the main differences between the two is that due to its chemical make up PVC is more often used on top of restaurants where grease is often found.
Due to ongoing technology advancements there are a few roofing types that are still out there that it's best to steer away from when getting a new roof. Both the Ballast Roof (made of gravel and tar) and Hot Tar roofing types are ones to steer clear of nowadays.
Both are old technologies, dangerous, and not often used in modern days. There are other roofing types that are by far better for the lifestyle and protection of your roofs lifespan.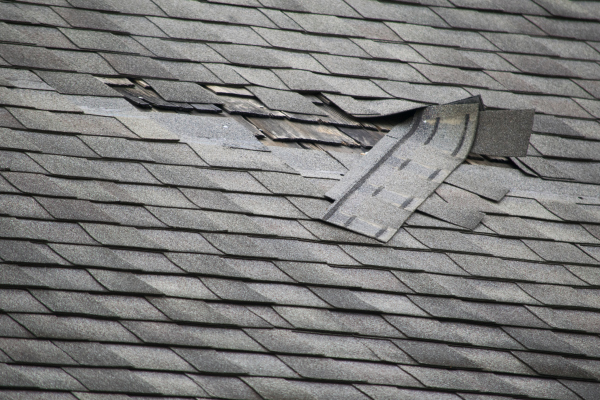 Don't let a small issue turn into a
major roof repair
. Proactive commercial roof maintenance prevents major damage through regular upkeep and, in many cases, maintenance extends the life of your roof. For example, we examine roofing materials for loose, cracked or missing components, and repair or replace roofing material as necessary before leaks start.

Ropa Roofing offers commercial roofing inspections for your peace of mind. Commercial buildings are a significant investment. Protect them by hiring the experts.